Coffee is the new sunscreen? Study links consumption to reduced melanoma risk
NUTRA INGREDIENTS
By Rachel Arthur - Last updated on 27-Jan-2015

Research Researchers suggest drinking four or more cups of coffee a day could decrease the risk of melanoma by 20%, saying it is possible that the drink has a 'protective role' against UVB- induced skin cancer.


Given the impact of cutaneous melanoma (skin melanomas) – which is the fifth most common cancer in the US – researchers say additional investigations into coffee intake are warranted.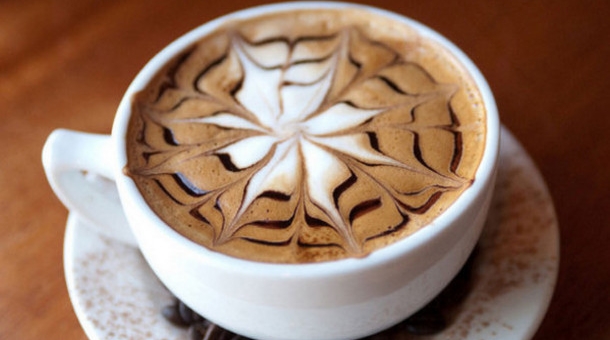 Caffeinated vs decaffeinated
The study of 447,357 non-Hispanic white participants began in 1995/96 among people who were then aged 50-71. In this cohort, 2,904 cases of malignant melanoma (cancer) and 1,874 cases of melanoma in situ (non-invasive cancer cells) followed. 

Coffee intake was assessed with a self-administered 124-item food frequency questionnaire. Those who reported drinking coffee stated if they drank caffeinated or decaffeinated coffee more than half the time. 

Two models were created: one which took age and sex into account; and a 'multivariable' model which considered factors such as tobacco smoking, alcohol consumption, education, physical activity, and family history of cancer. 

"First, we tested the hypothesis that higher coffee intake is associated with lower risk of malignant melanoma and melanoma in situ," wrote Erikka Loftfield, one of the authors. "We observed statistically significant trends of decreasing malignant melanoma risk with higher coffee intake in the age and sex adjusted model, and in the full multi-variable model. 

"Coffee drinking was inversely associated with malignant melanoma. We found that as compared with non–coffee drinkers, those who drank the most coffee (≥4 cups/day) had a 20% lower risk of malignant melanoma but not of melanoma in situ, which may indicate different disease etiologies or an inhibitory role of coffee consumption in disease progression." 

Associations were found for caffeinated coffee but not for decaffeinated versions. 
Coffee as sunscreen? 
The researchers say it is 'plausible' that coffee has a protective role to play in UVB-induced carcinogenesis, and put forward a number of suggestions as to why. 

"Coffee contains numerous bioactive compounds, including polyphenols, diterpenes, trigonelline, and caffeine," said Loftfield. "The predominant chlorogenic acid in coffee, 5-O-caffeoylquinic acid, and to a greater extent its metabolite caffeic acid, have been shown to suppress UVB-induced skin carcinogenesis in mouse epidermal cells. 

"Coffee roasting generates nicotinic acid (vitamin B3) as well as nicotinamide (an amide form of vitamin B3); a recent study demonstrated that nicotinamide is protective against UVB-induced skin carcinogenesis in mice. 

"Oral and topical caffeine administrations have been shown to inhibit UVB-induced carcinogenesis by absorbing ultra violet radiation - functioning as a sunscreen. 

"Coffee may also exert anti-carcinogenic effects through the detoxification of carcinogens." 
Other factors 
The authors acknowledge that, as in all observational studies, there could be unmeasured risk factors that are shared by coffee drinkers and associated with melanoma risk. 

"Known risk factors for melanoma, including individual UVR exposure, nevi, fair skin, freckling, light hair, and a family history of melanoma, were not measured in this cohort," said Loftfield. 

"Given the lack of association between these melanoma risk factors and coffee drinking, it is unlikely that our inability to adjust for these factors explains the observed inverse associations. Still, inability to assess potential confounding by these known risk factors is an important limitation of this study." 

Given the impact of skin cancer – there were 77,000 new cases and 9,500 deaths in the US in 2013 – the authors urge for further research to be undertaken. 

"Because of its high disease burden, lifestyle modifications with even modest protective effects may have a meaningful impact on melanoma morbidity. Additional investigations of coffee intake and its constituents, particularly caffeine, in the prevention of melanoma are warranted." 

Title: 'Coffee drinking and cutaneous melanoma risk in the NIH-AARP diet and health study' 
Authors: E. Loftfield, N. D. Freedman, B. I. Graubard, A. R. Hollenbeck, F. M. Shebl, S. T. Mayne, R. Sinha. 
Source: Journal of the National Cancer Institute, 2015, 1-9.